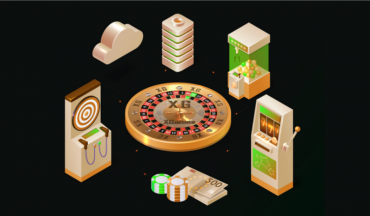 XG cryptocurrency was created to be used inside our mobile games, players can claim their wins with XG. Dive into the world of XG and taste the difference by yourself. With a community as warm as a bowl of minestrone and a coin as reliable as a Margherita pizza, we're changing the game. Remember, XG isn't just a coin, it's a lifestyle.
At XG, we deeply value openness and fairness. We've carefully crafted our token distribution model to guarantee a win-win scenario for investors, creators, and community members.
So, are you ready to add a pinch of XG to your crypto portfolio? DON'T MISS THE CHANCE OF JOINING US, and together, we'll cook up a storm in the world of cryptocurrency!
Listing websites:
https://foundico.com/ico/xgames.html

https://www.icolistingonline.com/ico/xgames/

Participate early to get more benefits! https://ico.x-games.io
About XGames LTD:



XGames is the first of it's kind mobile gaming company which provides a reliable Casino game that give cryptocurrency for winners so they can sell in DEX exchanges and earn benefits.
We're committed to serving up a coin that's easy to use, easy to enjoy, and hard to forget. Don't play and get nothing… with us you play and earn.
Our game:



Arab Casino World is a massively multiplayer casino game that provides the deepest, most satisfying casino experience on mobile!

The game offers a huge variety of slots machines to satisfy every player's taste with multiple pay lines and bonus games, also it offers Roulette, Blackjack and Baccarat in a fantastic modes and tables.
Contact us if you have any questions.